10th Planet Van Nuys kicked off the year with a bang! On March 17, 2015; Victor Pages and Vlad Kocheiv made their way to the cage for SparStar Promotions. First up was our very own wrestling coach Vlad, who's been wrestling since he was 8 years old. Vlad dominated the fight with two knockdowns and an awesome suplex that send his opponent flying across the mat. He walked vacant victorious after 3 rounds. Up next was Victor Pages, a Los Angeles native, who I believe I a perfect example of what jiu jitsu stands for.
When I first joined 10th Planet Van Nuys, I used to lift weights before joining, I walked in there pretty confident. I felt like I was already in good shape and I believe I could take on any challenge. One of the first persons I rolled with was Victor, a skinny guy couldn't weigh more than 140 lbs I believe. I weighed 168 lbs at the time. As soon as we started sparring, Victor started tossing me around, armbara, chokes, etc. he explained to me the way technique works and how he doesn't have to rely on brute strength to be victorious. And that's exactly what he showed on Saturday night. As Victors opponent charged at him like an angry bear, he avoided the attack, slipped right pass him and climbed up his back locking a Rear Naked Choke. Just like a python wrapped around its prey, his opponent in desperate attempts tried to slam Victor to the floor. But the choke was on and it was tight. Victor got the tap, he walked away victorious with the submission in the 2nd round.
-Robert Castro
Missed the Fight? You can watch it on here: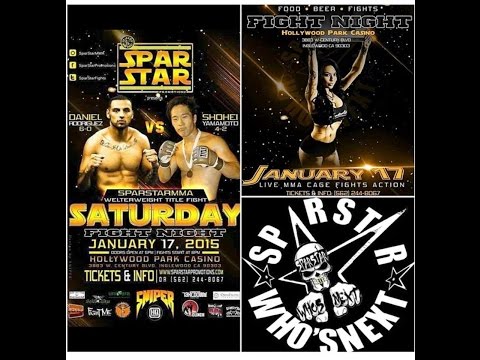 Its Almost February and we have another fight lined up for you. Marcos Bonilla will be fighting in Lights Out Promotions at Fight Night February 20th   at the Sportsmen's Lodge in Studio City. Yes its near by and will be in the Valley. Tickets Available at the gym.
March is a big month for us we have tons of fighter s debuting. One of the Promotions we are working with is University of MMA. March 8th at Nokia Live Theater. Our Fighters will be announced soon. Watch out for more info. One fighter who has already been Confirm on our end is Milton Arguello. He's young stud who promises a great show, come and support and watch it for yourself. Tickets will be available soon.
What's going on that's new at the gym? We added another MMA class. Its being personally taught by our very own COACH ALDER! It's a class set up for people who are fighters or want to fight. Want to be apart of the TEAM? Want to learn how to jump in the cage? Well make the appointment and come see us!!!!! Why do you need the appointment? Well its easy; some classes are closed class and we test on some days too. Don't just come in expecting to be able to take a class, be safe make the appointment!
Tags: 10th planet, 10th planet jiu jitsu, BOOTCAMP FITNESS, eddie bravo, jiu jitsu women, san fernando valley fitness, womens fitness